Dorje Thsajema - Thangkas and Mandalas from Snow Lion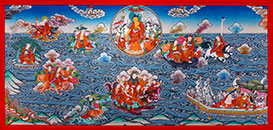 Dorje Tshajema, 12 Tenma Guardian Deities (Goddesses)
Order-Nr.: GS 13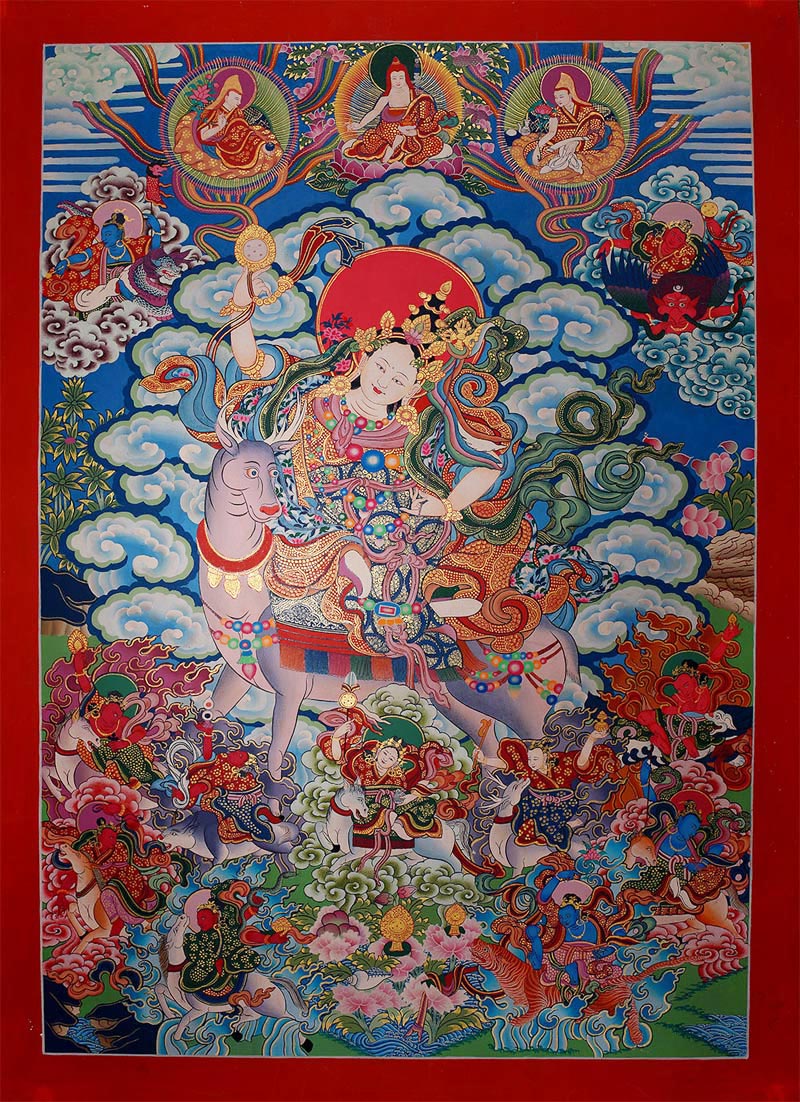 Dorje Tshajema, the twelve Tanma Guardian Goddesses
Views:
Detail 1
&
Detail 2
&
Detail 3
Size: 75 x 50 cm / 29,5" x 19,7"
Painted with gold
Artistic quality is excellent
Total price: 875,- Euro
incl. taxes plus
A magnificient thangka of the 12 Tenma Guardian Deities of Tibet. The 12 guardian Sisters live on mountains, in the valleys and ravines of Tibet. The central figure shows Dorje Tshajema surrounded by her sisters. A dreamlike masterpiece of thangka painting. Thangka with gold.
This thangka was consecrated already by a monk of a Tibetan Monastery!
Request & Contact


Back to the: Dream-Thangkas



Introduction

About Me

Disclaimer

Shipping costs

General Trading Conditions