Chenrezig Mandala - Thangkas and Mandalas from Snow Lion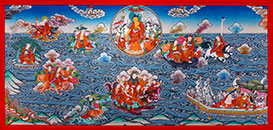 Chenrezig Avalokiteshvara Sahasrabhuja Lokeshvara-Mandala
Order-Nr.: GF 5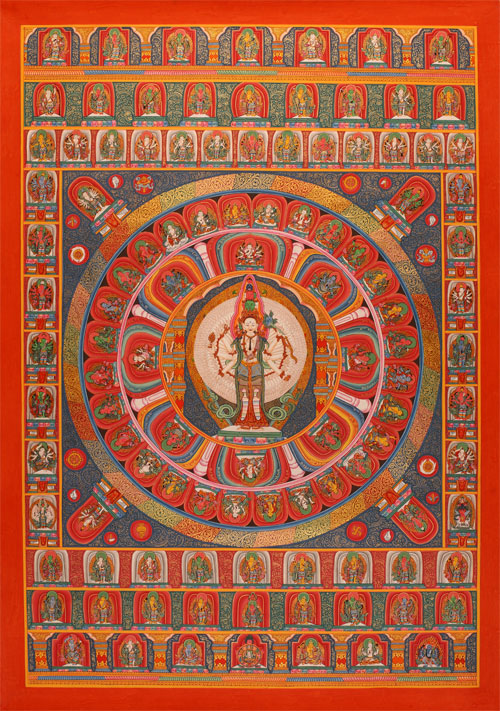 Chenrezig-Mandala
Views:
Detail 1
&
Detail 2
&
Detail 3
Size 85 x 59 cm / 33" x 23"
Painted with gold
Artistic quality: excellent
Large size, Newar-Malstil / Newari-painting style.
Total price: 895,- Euro
incl. taxes plus
An extremely fine and impressive painted Mandala of the Bodhisattva Avalokiteshvara (Chenrezig) in his manifestation as Sahasrabhuja Lokeshvara, painted in the traditional style using real gold.
This thangka was consecrated already by a monk of a Tibetan Monastery!
Request & Contact


Back to the: Dream-Thangkas



Introduction

About Me

Disclaimer

Shipping costs

General Trading Conditions