Arhats - Thangkas and Mandalas from Snow Lion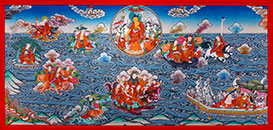 18 Arhats crossing the ocean
Order-Nr.: GT 17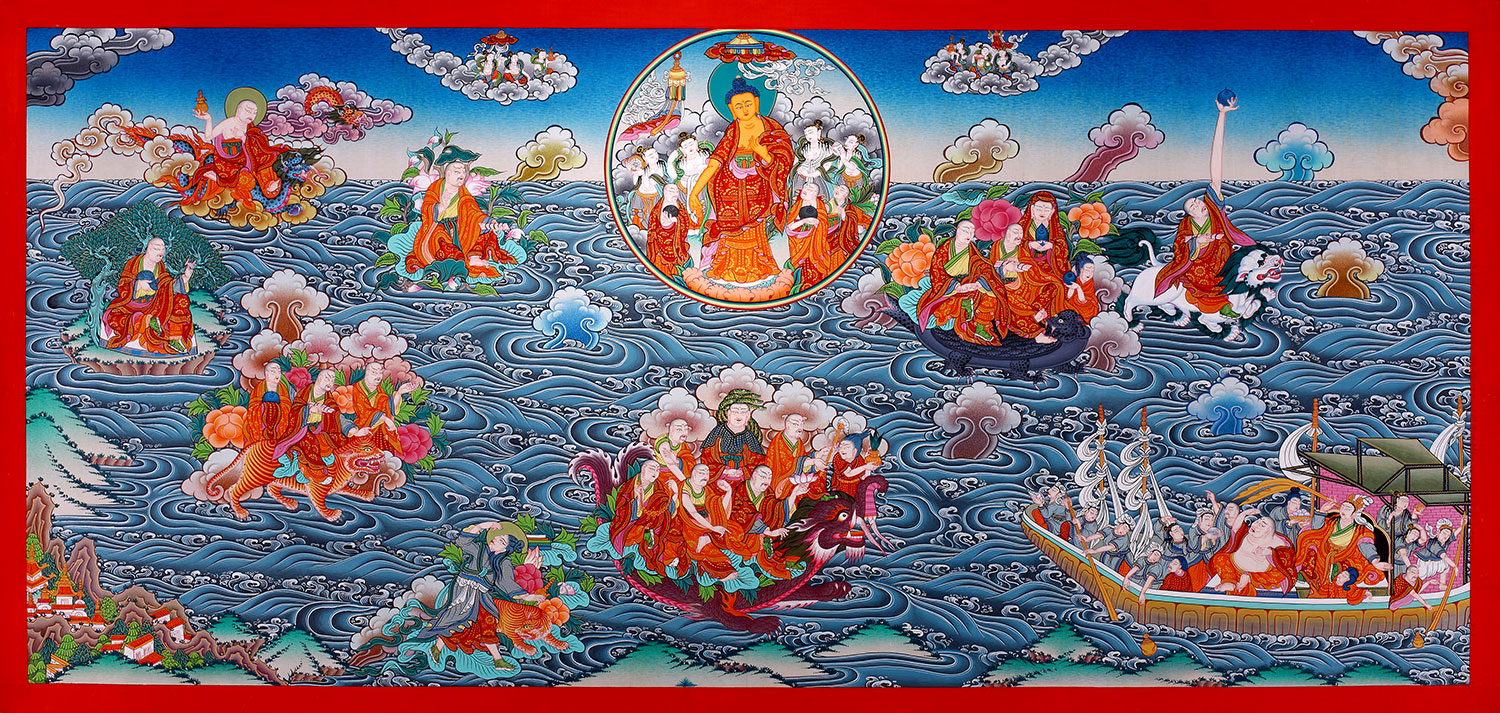 18 Arhats crossing ocean
Views:
Detail 1
&
Detail 2
&
Detail 3
Size 55 x 114 cm / 21,6" x 44,9"
painted with gold.
Artistic quality is excellent
A fantastic thangka painting in big size in horizontal format.
Total price: 745,- Euro
incl. taxes plus
In the mandala above the ocean Buddha Shakyamuni and entourage can be seen. Beneath him 18 arhats crossing the sea, while they are sitting in boats and on various mythical creatures. Celestial beings floating in the clouds. A very decorative, colourful and beautifully painted thangka in rare horizontal format.
This thangka was consecrated already by a monk of a Tibetan Monastery!
Request & Contact


Back to the: Dream-Thangkas



Introduction

About Me

Disclaimer

Shipping costs

General Trading Conditions