Sukhavati TH - Thangkas and Mandalas from Snow Lion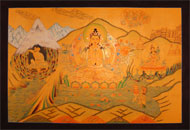 A fascinating stunningly Thangka of Buddha Amitabha´s pure land of Sukhavati.
Order-Nr.: TH 5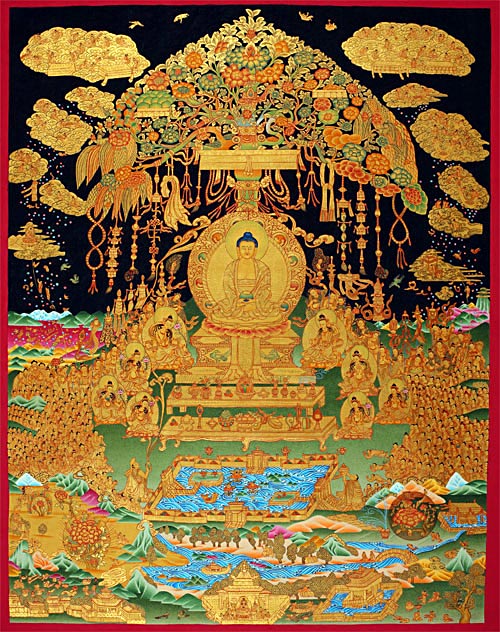 Thangka Pure land Sukhavati Buddha Amitabha
Views:
Detail 1
&
Detail 2
&
Detail 3
&
Detail 4
This beautiful and impressive Thangka shows Buddha Amitabha in his western paradise Sukhavati. The variety of the Thangka painting is unique. The viewer is given an unreal, mysterious, light-permeated impression because of the many real gold. The paradisiac motif has an overwhelming effect on the viewer. The dark blue sky background was painted using coarse-grained Tibetan stone colors.
This thangka was consecrated already by a monk of a Tibetan Monastery!
Format/size 66 x 83 cm / 26" x 32,6"
painted with many real gold
The quality of the painting is excellent
An exceptionally brilliant Thangka in large format.


Total price:

2.700,- Euro
incl. taxes plus
Request & Contact


Back to the: Dream-Thangkas



Introduction

About Me

Disclaimer

Shipping costs

General Trading Conditions