Shakyamuni Epics - Thangkas and Mandalas from Snow Lion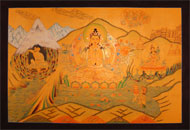 Thangka Shakyamuni - Episodics of the Buddha's Life
Order-Nr.: GT 6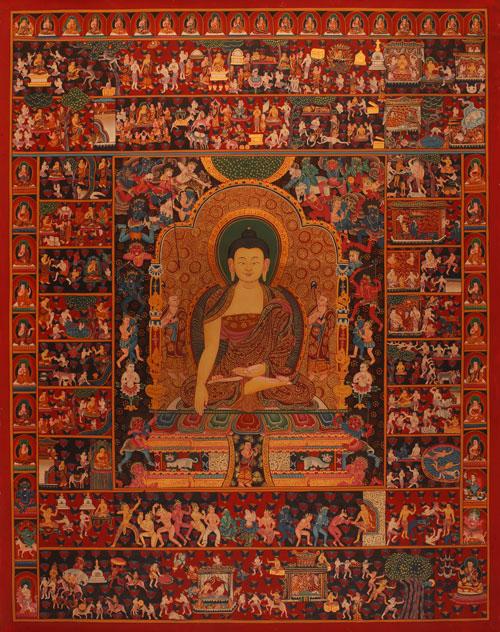 Thangka Buddha, Shakyamuni Epics.
Views:
Detail 1
&
Detail 2
&
Detail 3
&
Detail 4
&
Detail 5
Size 86 x 68 cm / 34" x 27"
Painted with gold
Artistic quality: excellent
Large size. A Fantastic Scroll Painting
Total price: 895,- Euro
incl. taxes plus
An unusual thangka motif that shows scenes from the life of the historical Buddha Shakyamuni in many different representations. Each of the carefully painted pictures is a painting in itself. Painted using real gold.
This thangka was consecrated already by a monk of a Tibetan Monastery!
Request & Contact


Back to the: Dream-Thangkas



Introduction

About Me

Disclaimer

Shipping costs

General Trading Conditions