Vajrakilaya Schwarzgrundthangka - Thangka of Vajrakumara (Dorje Phurba) on Black
Best.-Nr.: BN 3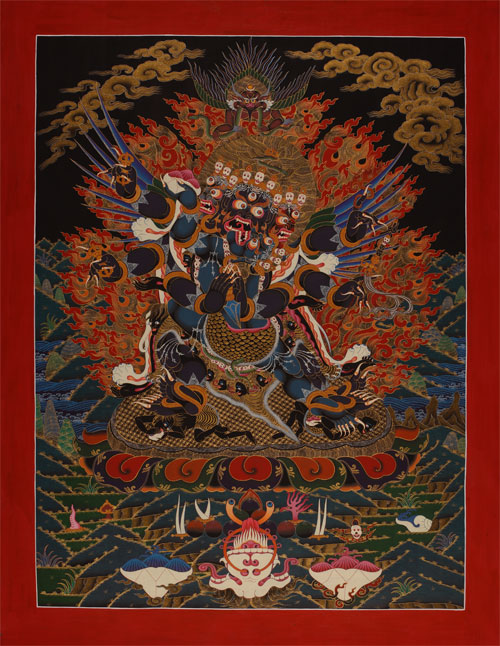 Vajrakila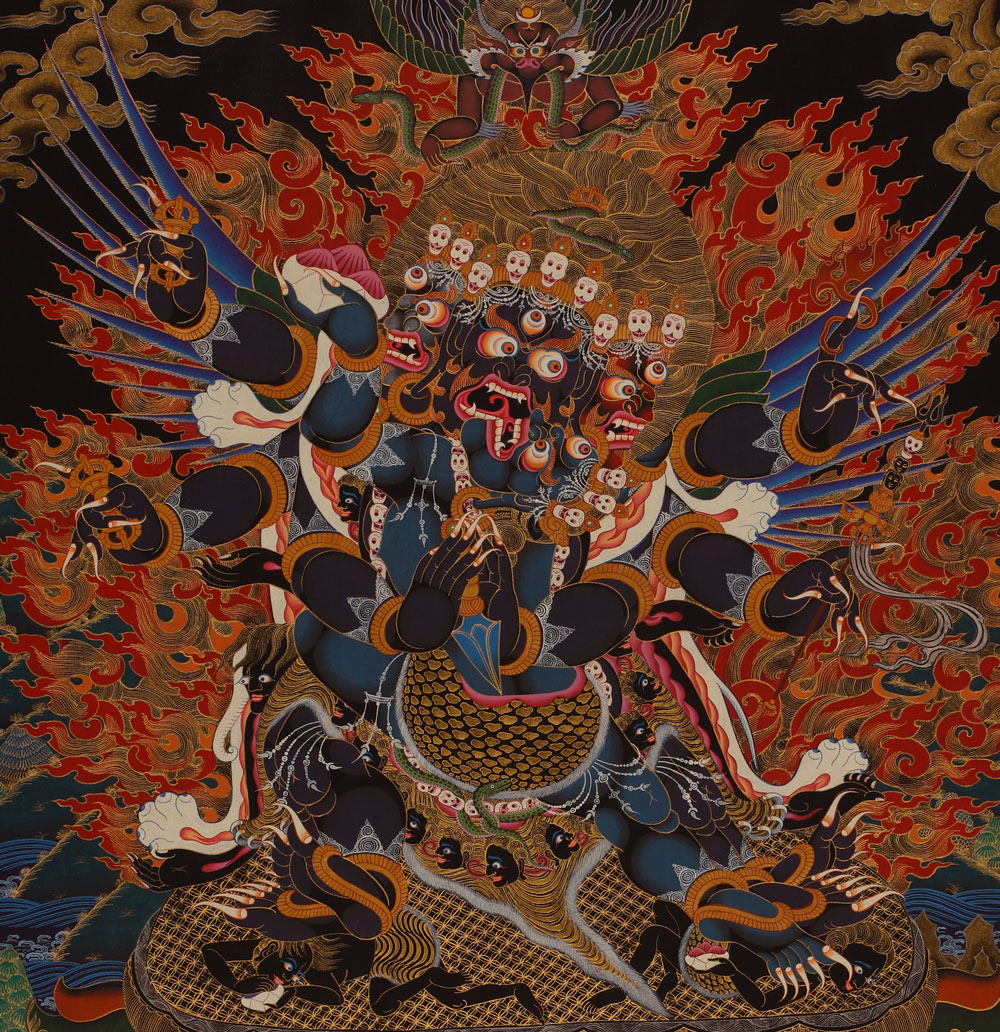 Format / size 55 x 71 cm / 21,6" x 27,9"
gemalt mit Gold /painted with gold Schwarzgrundthangka / black background thangka
Sehr gute Malqualität / artistic quality is excellent
Gesamtpreis / total price: 698,- Euro
incl. MwSt. / incl. taxes plus
Versandkostenfrei innerhalb Deutschlands / no shipping costs within Germany!
Innerhalb Deutschlands ist Ratenzahlung möglich!
Der Dharmapala Vajrakila, der sein Phurbu (Kila) in beiden Händen hält, um damit dharmafeindliche Dämonen und Geister zu bannen.
Dieser Thangka ist bereits geweiht vom Abt eines tibetischen Klosters!
---
The Dharmapala Vajrakila holds his Phurbu (Kila) in both hands in order to exorcise demons.

This thangka is consecrated already by the Abbot of a Tibetan monastery!