Guhyasamaja Akshobhyavajra - Buddhistische Thanka von Schneelöwe - Buddhist Thanka by Snow Lion












Guhyasamaja-Akshobhyavajra Thanka
Best.-Nr.: MH 1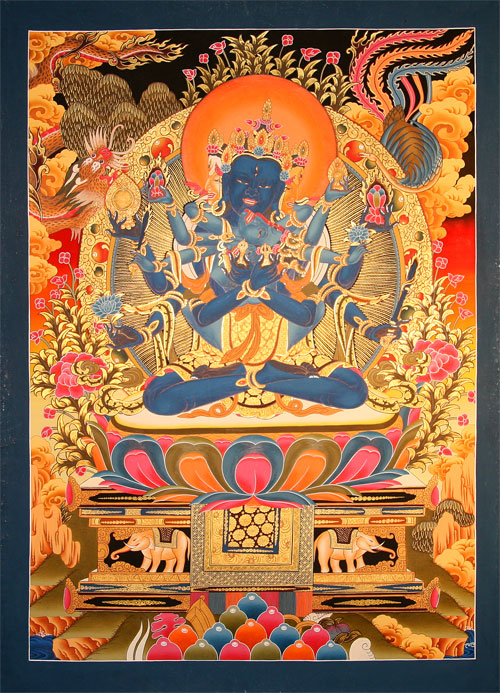 Thangka
Format / size: 72 x 52 cm / 28" x 20"
Mit Gold/ with Gold
Malqualität/ artistic quality: sehr gut/ excellent- magnificent
Gesamtpreis / total price: 745,- Euro
incl. MwSt. / incl. taxes plus
Versandkostenfrei innerhalb Deutschlands / no shipping costs within Germany!
Innerhalb Deutschlands ist Ratenzahlung möglich!
Thangka der zornvollen Form des Buddhas Akshobhya, Guhyasamaja-Akshobhyavajra. Hier tritt er in YabYum vereint mit Sparshavajra auf. Er schützt vor negativen Energien bzw. wandelt sie in positive Weisheitsenergien um. Sehr liebevoll gemalter Thangka unter Verwendung von Gold.
Dieser Thangka ist bereits geweiht vom Abt eines tibetischen Klosters!
---
Thangka of Guhyasamaja-Akshobhyavajra. He is the wrathful form of Akshobhya. This protector deity transmutes all negative energies into positive energies. An enchanting thangka painting with the use of real gold.

This thangka is consecrated already by the Abbot of a Tibetan monastery!
Anfrage Request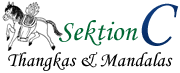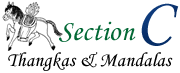 DE: Thangka EN: Thangka



Einführung

Wir über uns

Informationen

Brokatrahmen

Impressum

AGB





Disclaimer

Terms